is a social and cultural organisation.
we mainly focus on the betterment of street-children, orphan and under-privileged children.
A MESSAGE FROM THE BOARD
"Bondhu Ek Asha" is not just only an NGO; it is a dream that can change lives, a dream that can help a child smile, a dream that can show a path to the lost souls.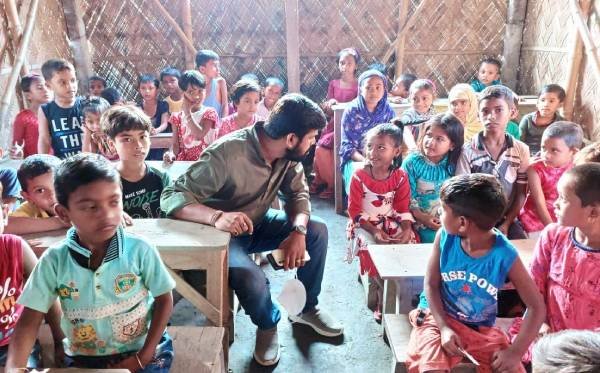 Education For All
We have to work to educate the next generation. We reached out to the children of Netra village in South 24 Parganas
Build a Healthy Society
Kolkata Police Regent Park Traffic Guard Celebrates "Road Safety Week 2021". In collaboration, "BONDHU EK ASHA" social organization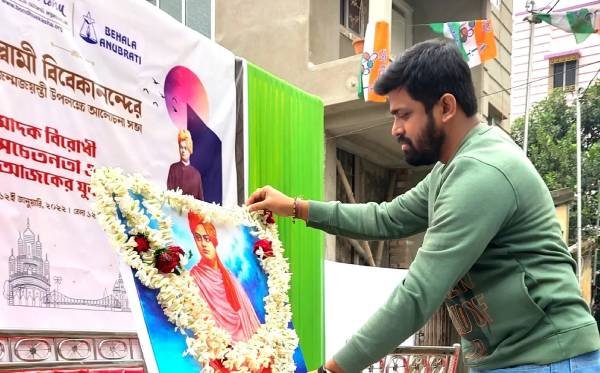 Awareness Programme
On the occasion of the 159th birth anniversary of Swami Vivekananda, a program titled Anti-Drug Awareness and Today's Youth Society with the joint thought of Friends One Hope and Behala Anubrati Club.
Care
we are trying to take the responsibility of educating 30 meritorious students from different villages of West Bengal. Our representatives with the students of Satyelia village in the Sundarbans
Student Received Access To Education
People Received To Free Medicine
People Received Access To Free Plant
people Received Access to Free Sanitary Napniks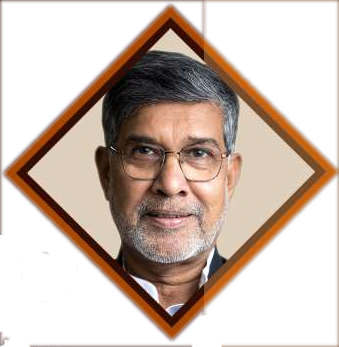 Kailash Satyarthi
The good thing about BONDHU EK ASHA is that, it works at the ground level. Unlike other organizations where they go and simply open schools, BONDHU EK ASHA actually works with existing schools in villages and helps that institution start functioning agai.
Mithun Chakraborty
Every child deserves a happy and healthy childhood. But millions of children remain malnourished, illiterate ad engaged in child labor. BONDHU EK ASHA Child Rights and you works towards ensuring that these marginalized children have access to schools, healthcare, and are protected from child labor and child marriage. I support the cause of child rights. I support BONDHU EK ASHA!
Tell website visitors who you are and why they should choose your business.
Because when a visitor first lands on your website, you're a stranger to them. They have to get to know you in order to want to read your blog posts, subscribe to your email newsletter, or buy what you're selling.
Your tax-free donation reminds us of how much we depend on your generosity and moral support to accomplish our mission.
Bondhu Ek Asha STATE BANK OF INDIA,
A/C No : 34214591634 IFSC Code : SBIN0001505,
Branch: Southern Avenue
All Donations are Tax – Exempted under section 12AA and 80G of the Income tax act 1961
Sagnik, 3/81, Raja Subodh Chandra
Mullick Road, Jadavpur Kolkata – 700 032
Contact No. (+91) 8240219449 / 9051636062
Email bondhuekasha@gmail.com
connect@bondhuekasha.org
www.facebook.com/bondhuekasha
www.bondhuekasha.org